2016 Operating and Capital Budgets 
Excerpt from CFO Michele Fraser's Staff Report:
"On February 1, 2016, Council approved the 2016 Operating and Capital budgets, in principle.
Since then, the Township has received notification of all of the external levies, and staff has adjusted the overall budget accordingly.
Staff are now recommending that Council approve the final 2016 Operating and Capital Budget. Including the Education tax rate, this Budget proposes an increase of approximately .34% for the average residential property tax bill, after adjustment for the 2016 assessment phase-in.
The effective 2016 tax rate increase, originally planned for 2.0%, has been reduced to 1.5%, as per the request of Council.
The only changes to the 2016 Capital Budget have been the inclusion of the $250,000 Stanley House Transfer Station Project and the addition of the Enabling Accessibility Fund grant portion of the Rosseau Waterfront Accessibility Project.
Overall, this Budget proposes a 2016 Municipal Tax Rate of .350224%; with theProvincial Education tax rate of .188%, the combined 2016 Residential tax rate will be 0.538224%, compared to 0.546688 in 2015. What does this mean for our ratepayers? In 2016, the total average residential property taxes will increase by .34% compared to 2015, or $8.26 on the average residential property tax bill."
Parry Sound and Area Municipal Airport Reactivates Accreditation for CanPass
"Canadian Passenger Accelerated Service System (CANPASS) is a suite of Canada Border Services Agency programs in place to streamline customs and immigration clearance for pre-screened, low-risk, frequent travelers. To be eligible, you must be a Canadian or American citizen or permanent resident."
CANPASS Air allows participants flying into Canada by commercial airline to streamline their passing through customs and immigration at Canadian airports.
CANPASS Corporate Aircraft program allows companies operating an aircraft that frequently fly directly into Canada from the United States, access to more airports and expediting clearances.
CANPASS Private Aircraft program allows operators of private aircraft frequently flying directly into Canada from the United States to access more airports and providing expedited clearance.
CANPASS Benefits:
• Avoid line-ups at the regular primary inspection line at the following international airports: Calgary, Edmonton, Halifax, Montréal, Ottawa, Toronto (Pearson International Airport and Billy Bishop Toronto City Airport), Vancouver and Winnipeg.
• Clear the border more quickly by using a special services counter.
• Use a Traveller Declaration Card (TDC) if you are a Canadian resident to report any goods that exceed your personal exemptions.
• Enroll your children under the age of 18 for free.
Rabies Clinic for Dogs and Cats Seguin Township …
at the Rosseau Field House on Monday, May 09, 2016 between the hours of 4:30 pm – 6:00 pm.
Lifetime Dog Tags for Seguin Township ratepayers will be available for purchase.
Rabies Vaccination is $20.00 per dog or cat. Lifetime dog tags are $25.00 per dog.
CASH ONLY basis (no cheques please).
All area residents (including those outside of Seguin Township) are welcome to attend with their dogs and/or cats.
For more information, please contact the Township of Seguin Municipal Office at 705-732-4300
Congratulations Susan Adams Ward 4 elected Councillor. Susan Adams wins with a landslide
Adams returns to Seguin council after six years away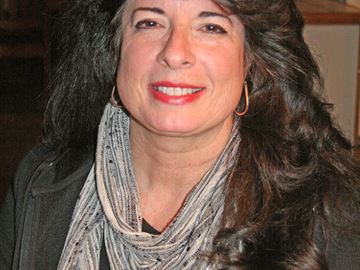 Susan Adams
North Star file photo  Parry Sound North Star
"SEGUIN TWP. – Susan Adams is the newest councillor for Seguin Township.
Adams won the seat for Ward 4, which includes the north end of Lake Joseph, with 310 of the 420 votes cast, coming ahead of Terry Fellner, 109, William Stoneman, 1, and Ronald Steele, 0.
"I'm very excited to be a councillor again, I'm looking forward to getting to work," she said moments after the polls closed Monday night. "I'm thrilled with the level of support I received from the voters of Ward 4. I can't say enough about the hard work of my campaign team."
Adams put her name forward the day nominations opened in February and has taken in each council meeting since from the audience. On May 2 though, she'll be at the table with councillors … read more "
I look forward to Susan joining Council and our future work together serving the citizens of Seguin.
Rosseau Library Move – Update
Citizens and the Media have expressed strong concerns regarding  the option of moving the library to the Wellness Room – let's have more consultation – and keep the Rosseau Library in the Rosseau Memorial Hall. See the following links:
As a community leader, I issued a request to determine the strength of community support for or against a library move to the Wellness Room.  Using an online, independently initiated, petition allowed me the opportunity to gauge the public's opinion.  At time of writing, 219 responses have said no to the proposed move on the Change.org on-line petition.  I have received one email in support of the move.
The Rosseau citizens value, and wish to preserve and enhance, both health and cultural assets.  A Community Hub – Hall & Library and a Wellness Room Health-related in the Nursing Station facility are both seen as absolutely valuable.  Citizens have said by majority, that they do not want to merge those two essential pillars.  They are not opposing change–they are ensuring  community assets and vital functions do not become diluted.  Rosseau has received many generous donations for community projects. The donors contributed because they shared a passion for community enhancement. Breaking faith with the vision that convinced contributors to donate, in my view is a breach of trust.  My role as a Councillor is to pursue and deliver what citizens want.  I have heard enough to know the sentiments expected of me.
Monday evening in a Seguin Council Public Meeting, all of Council will have the opportunity to hear what attending citizens think about the proposal to move the Library. I look forward to receiving that input.
Stanley House  Station Bear Returns  "Yogi is back"
Peter Koppisch reports – "Please be advised that we have frequent sightings of a bear at Stanley House again. This weekend, our staff noticed that hopper doors were propped up with sticks, and people were leaving garbage bags on the ground, even though the bins were no where near full. It almost seems that people are sabotaging the site to attract bears!. We will be putting up our 'Don't Feed the bear signs " again, although many were stolen last year, we have some inventory. Staff are double timing this site to keep it clean.
We are concerned that people might be baiting this bear for the Spring Bear hunt.  Please make sure all doors are secure and report any irregular activity you witness, be vigilant, report abuses, 705 732-4300 and "Don't feed the bears""
A summary of the May 2 Council Meeting is posted below.
Implement the 2016 tax rates and budget. Bylaw No. 2016-025.
Post the 2016 tax rates and budget on the Township's website.
 Send a letter to the Mactier Events Committee supporting the MacTier PEDAL and play event.
Prepare a staff report to Council on the status of the restrictive covenant agreement and mainland parking for Slocum Island.
Forward a copy of the resolution to REDAC supporting the request by REDAC for FONOM to support "Internet as an Essential Service". Resolution No. 2016-143.
Implement the property tax write offs. By-law No. 2016-027.
Proceed with Consent Application No. B-20160008-H (Nullmeyer). Resolution No. 2016-148.
Advise the Township of Seguin Public Library Board and the West Parry Sound Health Centre of Council's decision not to relocate the Rosseau Branch of the Library. Resolution No. 2016-151
Respectfully Submitted
Jack Hepworth